STYLEZONE COLORFUL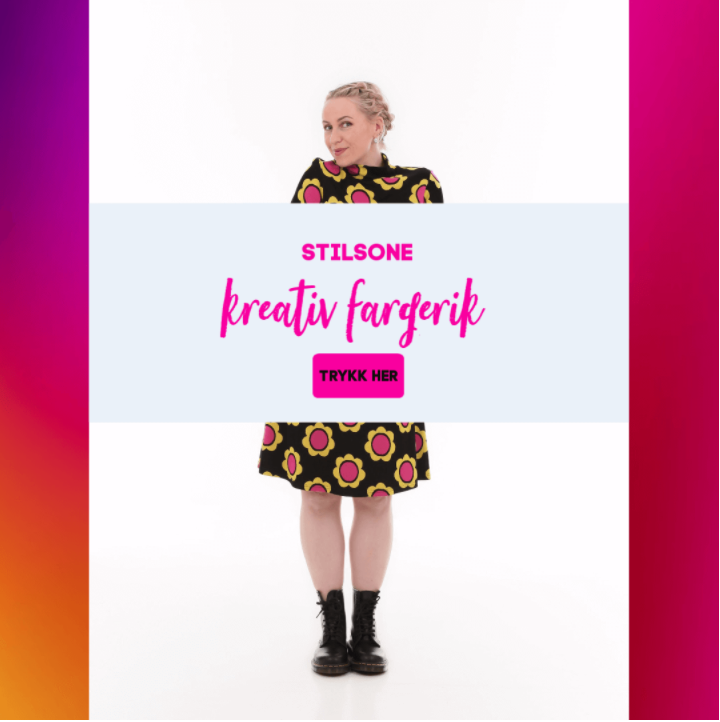 COLORFUL LIVING. Here we bring you the key words such as creative, colorful, energi, retro, art, hippie, unique, happy, flower children, inspiration etc. Do you belong in this delightfully colorful style zone? YES for sure, it´s going to be much fun! You are inspirational.
YOU HAVE THE POWER TO MAKE SOME SMILE!
It is so amazing to work with style zones. Who are we, do you have a style or do you follow trends? Who influences you and what makes you happy? And at least what makes you comfortable?
Time and place, leadership and those around us. Have you thought about influencing others as well? Are you in category color, joy, energy, creativity etc. you will almost certainly be seen as a sunbeam. In this style zone allows us to use lots of patterns and colors. We want to create exciting outfits with colors, pattern and surprising element. More is beautiful is a wonderful motto in this context.
We hope we can inspire you to use more colors and patterns. We want to create joy with our collections and the ko:ko dresses. Her in this category you will find unique dresses, colorful dresses, hippie dresses, bohemian dresses, dresses for creative, dresses with artistic element. The goal is to make people smile.
If you need suggestions and ideas for outfits in this delightfully colorful style, we can help you. We want to create unique outfits that are flexible and applicable. When something is planned and completed, you get the best result. Just look at her. Find your creativity and enjoy dresses, shoes and assesories from kokonorway, you bloom and other colorful brands.
We wish you a brilliant and colorful day!