10 YEARS ANNIVERSARY

A KO: KO ADVENTURE
Ko: ko norway was realized in 2011 in Fosnavåg outside Ålesund. Stine is the founder of ko:ko norway.
When we started in 2011 it was with good help from family and friends. With lots of positive energy and good feedback on the design, the business grow, and we built a good team of employees. In 2018 it was time to invest in a new building that would adapt operations and further development. Today we are very happy with this investment ...and our dresses are popular in Norway and in Europe as well, so we already need more space. The building is designed to be able to be developed, we optimistic calculate this in the construction process. We are still located in Herøy, this is where the head office and warehouse for the entire operation of the company KO&KO AS is, so all goods for both online shopping and retailers in Europe, are sent from Fosnavåg.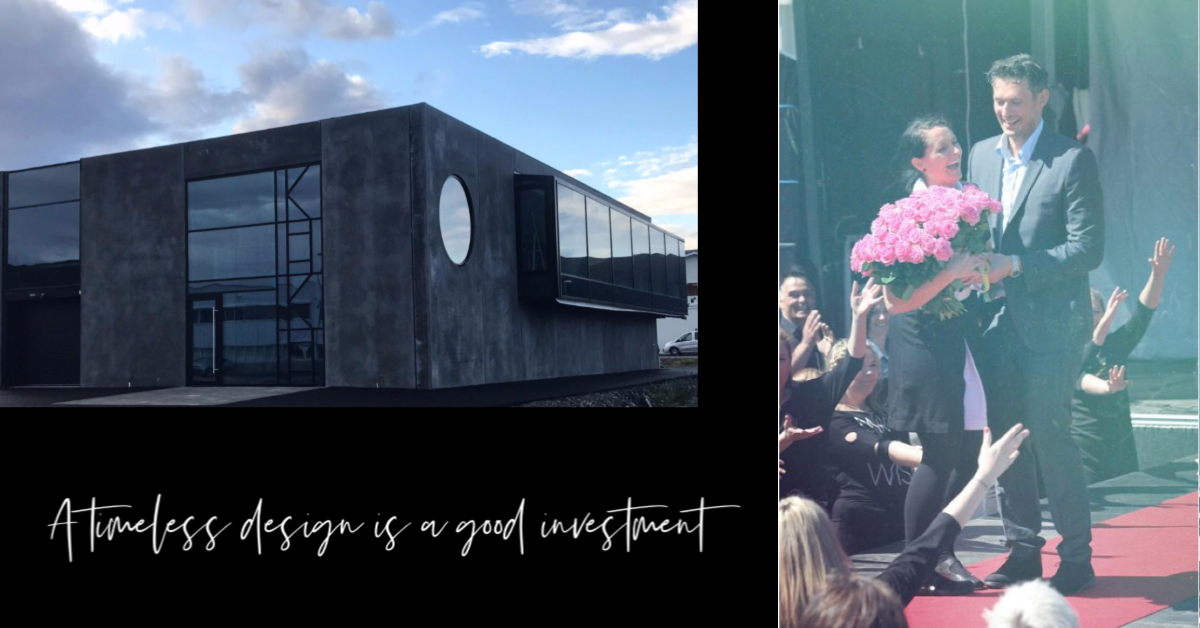 Here is the ko: ko built ... do you see the ko: ko logo in the glass? And a picture of Stine & Øyvind from a mannequin show in Fosnavåg at the beginning of the adventure.
The background of the founders.
Flowers and colors follow Stine from childhood with a mother with her own flower shop. With focus on design, shape, color and inspiration from her mother and sister who are both florist, it is natural to end up in a creative profession. My mother is creative with a lot capacity, always solution-oriented and with the attitude "do it when you shall, you will let go when you have to" ... And a big sister who has always been interested in design. She believes that it is important to invest in good design that lasts, also when it comes to clothes, she has always bought clothes and dresses with the little extra. This has inspired.
So fresh flowers, lot´s of colors have always been in the house, and Stine was educate herself as a Flower Decorator at Vea. She married Øyvind who is a chef, esthetician and handyman. He has run his own company and knows what it takes to grow business. They are both interested in Norwegian Design and good craftsmanship, they love design and are interested in functionality, and well knowing that if you do something yourself, it is hard work that gives results, nothing comes by itself.
To invest in dress design?
When it comes to dress design, it started with Stine looking for the dream dress for her own wedding. She does not find it and eventually ends up drawing it herself. Little did she know then about the dress adventure that awaited. After this, she still hunted for dresses, but now there are everyday dresses. Dresses that she would wear to work in a creative profession as a flower decorator. The dresses had to be comfortable, have a good and timeless design, good fit, good elasticity, and they had to be durable and often colorful. Stine ends up designing 18 such dresses, and that will be the start of ko: ko norway.
But how are we to realize this? And which bank will join such an uncertain project… designing and selling dresses… .. Yes it sounds ridiculous. So the capital we had to arrange ourselves. So in 2009 Stine and her husband Øyvind sold their companys to invest and realize KO&KO AS.
The name should be in place and what should we be called. We wanted to be a little different… a little koko… .. it gives us room to create some unique dresses. And the cuckoo could join the team, and then fit "make a wish" as a slogan… for an old legend says that you stand under a tree when the cuckoo crows in the spring so you can wish for 3 things…. The name will be ko: ko norway. And with the cuckoo on his chest, the slogan is "make a wish".
In 2011, we were ready with the design and the brand, and we started by producing 9000 dresses. It is completely cow: cow to think that one should try to make a living by designing and selling dresses in Fosnavåg. But the joy was great when we sold the first cow: cow dress on October 19, 2011.
New 10-year goals ..
The way forward is exciting. Lots of new thoughts and ideas are swirling… and something is already in swing. A little hint… Stine, her sister and mother are crazy about…. shoe…. and we are not on the lazy side in 2021 so it's just to enjoy. New 10 year goals have been set… .. Make a wish, thank you for following us on the road, you are gold 🌸
❤️ Do you have a dress wish from previous collections? We continue to celebrate the 10th anniversary with reproductions of former bestsellers that we launch the first of each month throughout 2021.
See this month's anniversary campaign HERE 🌸
MAY CAMPAIGN 💓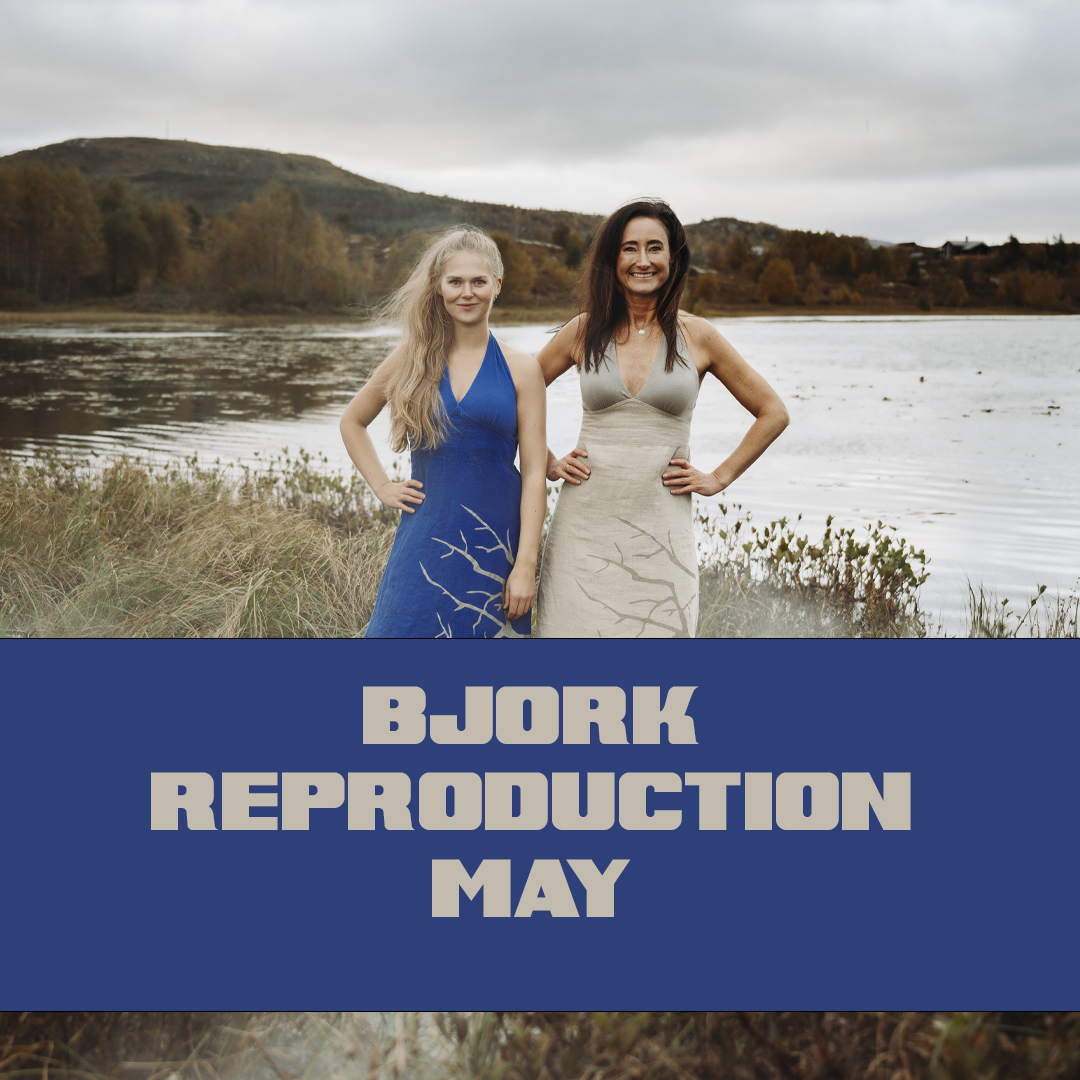 APRIL CAMPAIGN 💓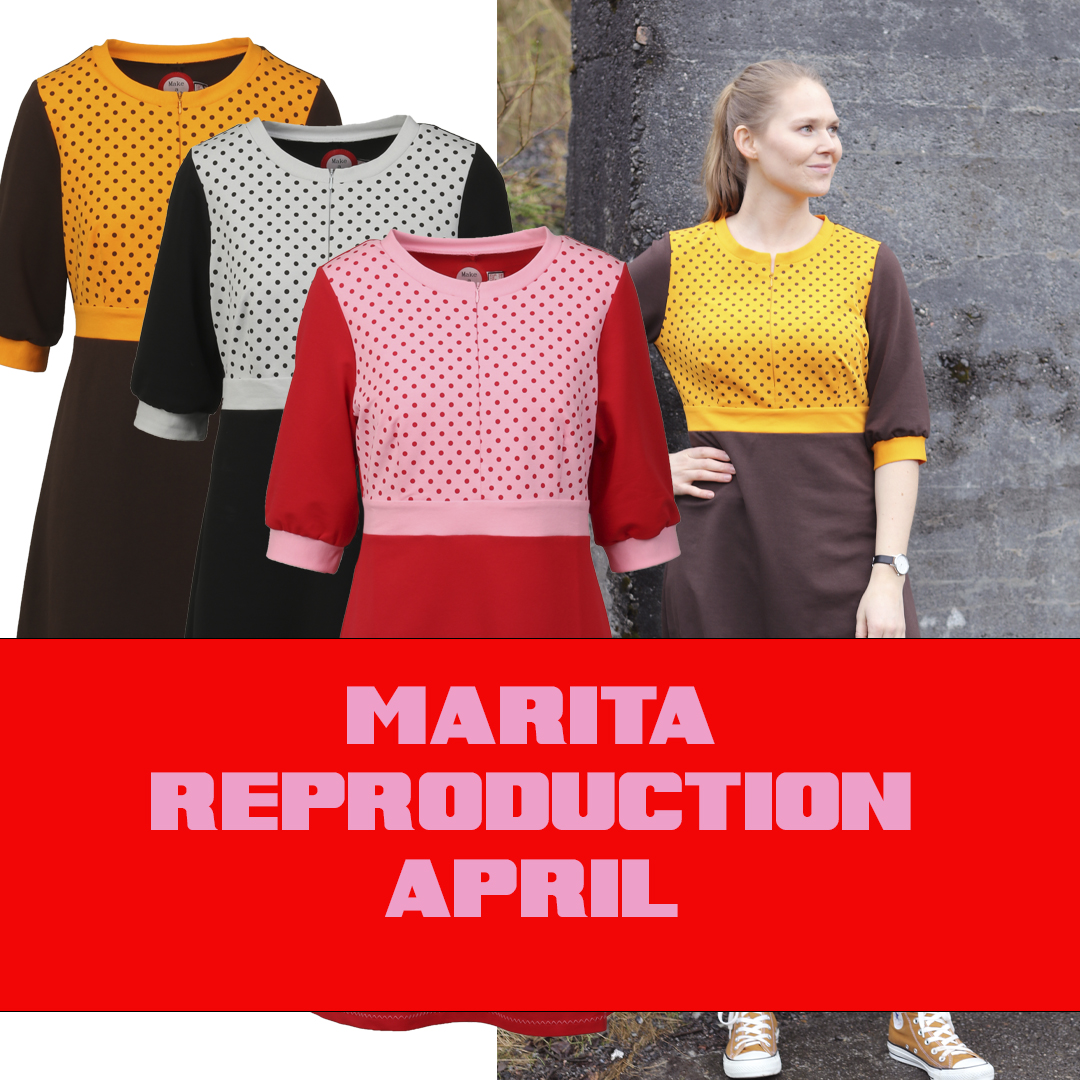 MARCH CAMPAIGN 💓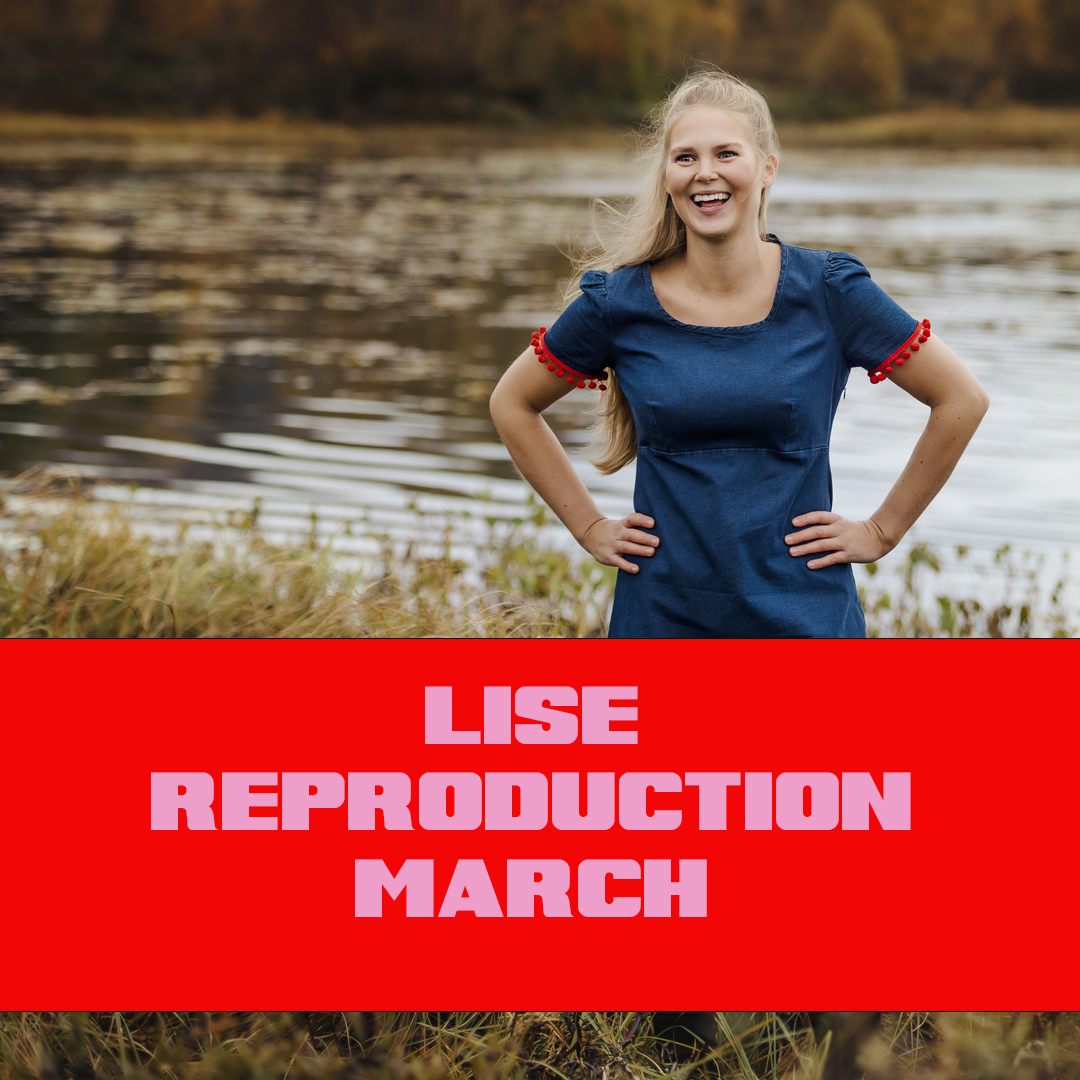 FEBRUARY CAMPAIGN 🍀
We bring out old bestsellers and we just had to bring this Gøril dress. A lovely dress / jacket that we this time produce in soft oeko-tex baby cord. The dress can be used both as a dress and a jacket and it has a tight and tough shape that many of our customers have liked. The Chinese collar helps to enhance the typette look. And they are produced in the bright colors Green, Orange and Royal Blue. The promotional price only applies in February.
Go to the campaign HERE 🌸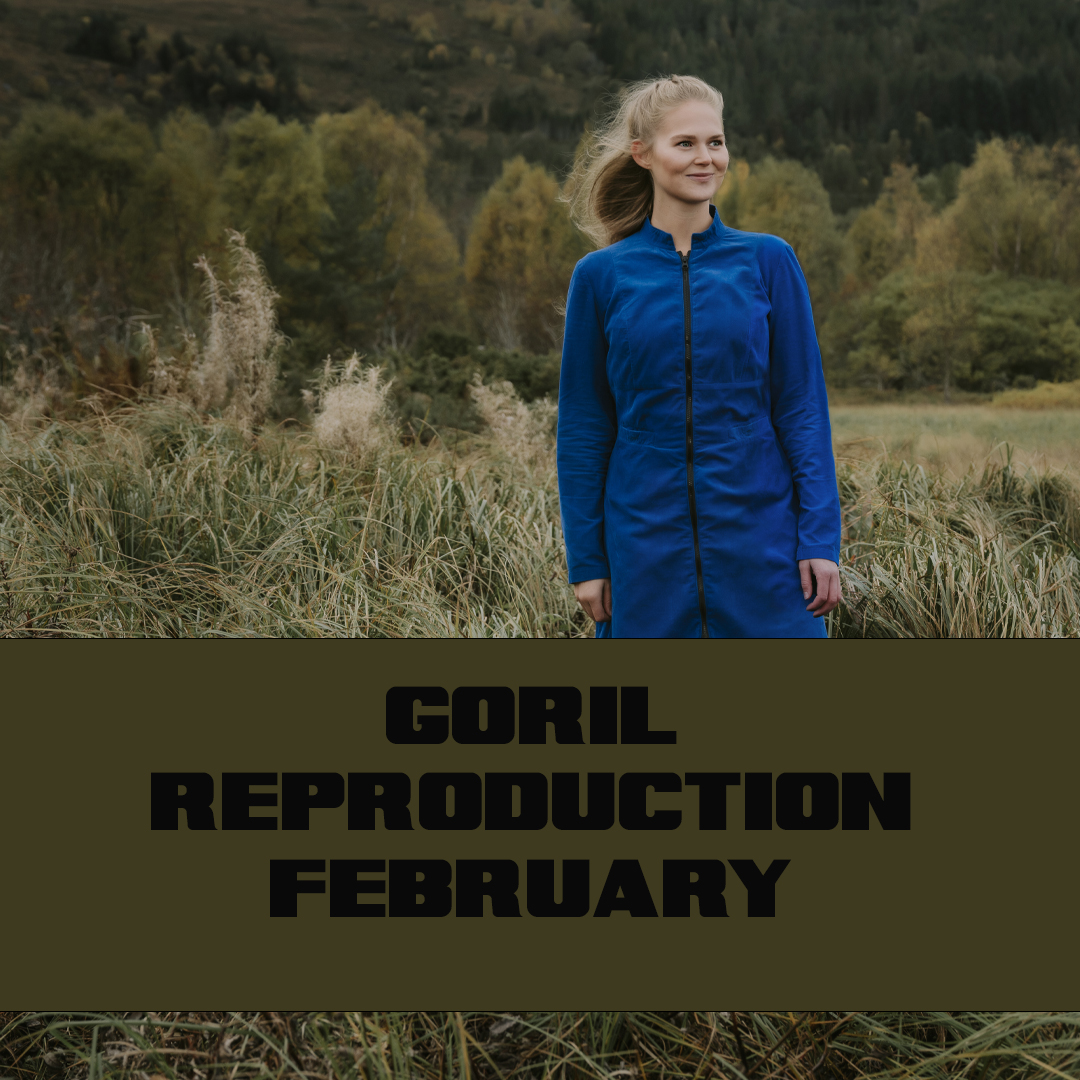 JANUARY CAMPAIGN ❤️
We are looking for old bestsellers and Sonja the dress is the dress with the cuckoo on her chest ... and as an old legend says ... you stand under a tree when the cuckoo crows in the spring so you can wish for 3 things. Hence our slogan "make a wish" The dress comes in several colors.
The promotional price only applies in January.
Go to this month's campaign HERE 🌸